Samsung YP-U3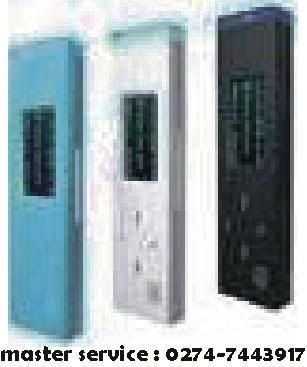 Reset
:
To reset mp3 Samsung YP-U3 is in this way
Press the Rec button and On/Off button
Slide the hold button
Finish

For another troubleshooting
you can visit here


Samsung YP-T9ABD "Full Charge"
Have You experience with case "mp3 samsung YP-T9ABD doesn't want live? But, when connect to a computer "Full Battery Charge"?
Did you know what the problem cause that? If you said battery problematic, your answer is correct.
To handle this problem take to service center! But the cost is expensive. Cost to replace the battery and service is Rp 160,000, -.
Is any cheaper solutions? If lucky, we can get the cheaper solution. The cost less than Rp 80.000,-.How?
Open the behind case with take off 4 screw.
Detached the battery connector.
Cut the line wire for connected with the wire of the new battery cable. There are other solutions to more cleanly. Detached lock on the cable connector. Unplug the cord, replace the cable with a new battery. However, remember! Caution it's lock and do not plug up lost. It's difficult to find another one. Hence, in order to reduce the risk, chose alternative with cut the wire, then connect with the new cable battery. I found battery with the same size in the Mp5 player.
Put it on again battery connector in his place.
Then close back the casing, do not forget 4 screw.
Finish